THE NEXT GENERATION OF OFFICE SUPPORT NOW
we are a leading Social and MOBILE MARKETING company in botswana and systems integrators
WHO ARE WE?
We are an office support company. That is because we believe that a professional needs to be left to her vocation and not bothered with the operational details. We know that once that fantastic product is released it needs to be taken to market. And we know that the market perception of you and your product will determine whether you swim or sink.That is why we do:
mobile marketing
digital marketing
corporate branding

Telecommunications

---
---
the ceo

Letsogile Baloi is the CEO of Imart office Consultants and his passions are Process Engineering,Business Intelligence ,Predictive Modeling and Marketing Intelligence which he sees as an extension of his passion in Econometrics , Control Theory, Loss Models and Copulas.


"Web applications and mobile applications to me are not an end to themselves. They are my voice enabling me to say those

yucky fantastic Mathematics I see in my head." I am currently working on:

ITO calculus and the Economics of HIV/AIDS

Online Trading Platforms and gaming

Developing analytics for online reputation management and Social platforms

Business Intelligence Solutions on SAP platforms and Vienna Advantage

Predictive and Econometric modeling

Loss Models and Stochastic Processes

Large Data Analytics and Simulation

Industrial Mathematics and Computing



---
More reason to trust us


We also have a dedicated team of consultants across all three verticals High Tech marketing,ERP/CRM development and Telecoms....._Not only that, we have partnered with technology leaders to offer solutions that are spot on and on the ball

Im@Link and business Intelligence systems


Meet Adolph Mbao our communications manager. He easily gets worked up if you mention 3CX technologies,Data hosting,Managed Services, virtual desktop infrastructure and PABX systems. Well he should be it is his expertise and at I

mart Office Consultants

we are a passionate lot. Also the marketing team is always on his case about mobile marketing,

social intranets

and

VD

I
---
Powered by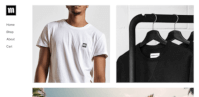 Create your own unique website with customizable templates.