Imartoffice Consultants offers INFOR solutions through the SoftWorx referral partnership. Borrowing from the Softworx slogan its because we want to perform better. Also we know that developing and deploying complex enterprise solutions an enterprise partner always comes handy hence our partnership with an EOH company a JHB listed company. Our association with EOH is not limited to Softworx olny but also through CA API Management. This allows us to handle complex integrations on Magic Quadrant leading platforms.
SERVICES AND SOLUTIONS

Customer Experience Suite
Enterprise Asset Management
Enterprise Financial Management
Enterprise Performance Management
Enterprise Resource Planning
Human Capital Management
Product Lifecycle Management
Supply Chain Management

​

​

Partner List
---
---
HIGHTECH SMART MINING SOLUTIONS
FOR INTEGRATED SUPPLY CHAIN,RISK AND COMMODITY
---
Ours is always an eagle view approach and a functional touch to organisations.. And since we do not support me-too companies we too are not a me-too company hence our diverse and tailored approach. Leveraging on the SAP platform we build highly innovative solutions aimed at transforming and simplifying complex mining operations and logistics.We look at your operations silos-finance, Sales, Asset Management, Supply Chain and Human Capital and apply advanced simulation techniques,Risk Models, AI,Large Data Analytics and IoT solutions to drive operational excellence and differentiated solution implementation methodology that at its core recognises the pains of each functional area but that is horizontal in its delivery. We understand the entropy states of each vertical when the dominoes are stalked-and we also understand the energy release of each individual domino once they are offset...This is a highly cross functioned and cross platformed solution.
---
---
We look at issues like long term planning, mine projected life span, inventory useful life Long term business plans and transportation management

There are several variables to consider here like the Mine Operations and both Upstream and Down Stream Processes, Asset Network Operations and Maintenance.

Product lifecycle Management
Regulatory and Political Risk
Sustainability
Environment care and Rehabilitation
Human health and Safety
Preventative and Response Framework formulation
Powered by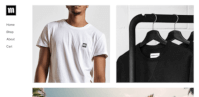 Create your own unique website with customizable templates.